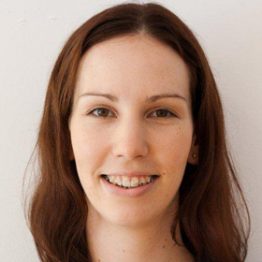 Ms Rachel Morgan-Varlow
Physiotherapy
Embody Physiotherapy, Rachel Morgan-Varlow 
Suite 3 Ocean Wave Wellness Centre

Embody Movement Physiotherapy operating from our Wellness Centre adjacent to our medical centre in Suite 3 at 27 Mayes Avenue, Caloundra.    Rachel's team also offer Clinical Pilates and Rehabilitation classes in their Pilates clinic on Buderim St, Currimundi.
Receiving referrals fax to 07 5491 8068 or via medical objects.
Rachel Morgan-Varlow has over ten years experience within Private Practice and has a hands on approach to treatment;
BULK BILLING available for GPMP/EPC referrals for all pensioners, with $20 gap for non pensioners.  DVA and Workcover Clients.   Accepting third party and workcover claims and works closely with Patient's Case Manager and Doctor to ensure close communication, evidence based practice and a speedy return to function.
Offering:
Any musuloskeletal pain or injury, including neck, thoracic or low back pain, shoulder pain, knee and hip pain.
loss of function from poor fitness or chronic disease
loss of balance
sports injuries
workplace injuries including repetitive strain injury
post surgical rehabilitation and
women's health including incontinence, pelvic pain and post-partum issues
Injurynet Workcover
Musculoskeletal Assessments for Pre-employment or employment medicals available
Specialised Exercise classes and programs for:
Diabetes – Classes designed for thos looking to manage their Diabetes, aimed at improving fitness, strength and function.  Led by our Exercise Physiologist, the sessions take into consideration any health concerns of our clients.    Diabetic patients eligible for 8 free classes per year with a Diabetic EPC Class referral done by their Doctor.
Osteoporosis (Health Bones) – Classes that assist in improving bone density to reduce the risk of Osteoporosis, and allow clients with existing Osteoporosis to safely exercise.   We also focus on improving balance to reduce the risk of falls, and improve strength and flexibility.  Classes are also beneficial for those with arthritis, with gentle strengthening and mobility assisting to maintain function and reduce pain
Cancer Care
Falls Prevention – Classes to improve balance, reduce the risk of injuries caused by fall.  Focusses on balance, lower limb strength and mobility, it allows our clients to safely challenge and improve their balance.
Strength and Flexibility for Seniors – A combination of gentle resistance based exercised, posutral strength and movements to increase heart rate, these classes are a fun and supportive option for those wanting to improve their strength and mobility.
Clinical Pilates and Group Classes
Studio utilises equipment such as the reformer and cadillac, using variable spring resistance; allowing us to modify exercise to suit individual.
Brochures and class timetable available from our Reception.   Or call Rachel on 0401 263 516