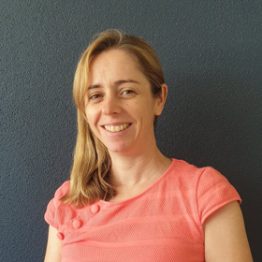 Dr Deborah Vercoulen
General Practice
Dr Vercoulen has an interest in family health, women's health, paediatrics and disability.  Dr Vercoulen has a Family Planning Certificate in women's health, a Diploma in Child Health and a Masters in International Public Health.  She offers contraception advice, pap smears, implanon insertion and removal, STI screening, menopause management and breast checks for women.  Offering Iron Infusions for patient requiring this service.
Dr Vercoulen is listed as a preferred provider with SCHHS for antenatal shared care and regularly attends upskilling SCHHS workshops particularly in women's health and paediatrics.   Dr Vercoulen offers routine antenatal and postnatal checks as well as children's health checks including immunisations.  Dr Vercoulen also offers iron infusions and referrals from of patients from other practices.
Dr Vercoulen is developing an interest in disabilities and caring for families with special needs.
Dr Vercoulen was trained at the University of Sydney and joined the Practice in 2013 after practising in the Northern Territory for many years in remote medicine, aboriginal health and general practice.   Dr Vercoulen is welcoming new patients.  Dr Vercoulen is available Tuesday, Wednseday, Thursday and Friday from 7.30am to 4.00pm and some weekends.