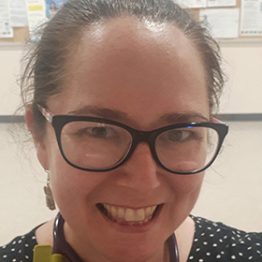 Dr Ann-Marie Baker
General Practice
Dr Ann-Marie Baker joins us from 18th January 2021 as a long-term Doctor.  She enjoys antenatal care, women's health, paediatrics, mental health and ongoing care of chronic diseases.
Dr Ann-Marie studied medicine at the University of Western Australia (UWA).   She completed her internship on the Sunshine Coast then moved back to WA and worked at various hospitals in adult care, Obstetrics/Gynaecology and Paediatrics.  She has worked as a GP Registrar in Aboriginal Health in WA.
Dr Ann-Marie has studied her diploma in Obstetrics and Gynaecology, as well as Paediatrics through the Child Health Program.  Prior to her medicine career she enjoyed working as a Psychologist. Outside of medicine, she enjoys going for walks with her young children, playing tennis, travelling and dining out.
Dr Ann-Marie Baker returned to live on the Sunshine Coast in late 2019 with her young family and looks forward to being a permanent part of the Ocean Wave Medical team.  Appointments available Monday, Thursday and Friday and new patients are welcome.